Managing infertility in your workplace 

For many people the journey to parenthood can prove complicated. Infertility, or not being able to get pregnant after trying for one year, can be an extremely difficult thing for individuals and couples to deal with. But it's also hardly unusual.
According to the World Health Organisation, one in four couples in developing countries are affected by infertility. Australian data indicate the rates to be even higher. As a result, IVF treatment is increasingly common. In fact, a 2020 report by UNSW found that almost one in 20 babies in Australia is born through IVF.
Yet just because IVF treatment is more prevalent doesn't mean that it's an easy process. Having IVF can be challenging both physically and emotionally, but how a workplace responds to someone undergoing the treatment can make a tangible difference to their experience.
Support your staff or risk losing them
Your response to your employee's fertility issues could ultimately determine whether or not they continue with their job. That's because difficulties trying to conceive can have a real impact on workplace performance.
A UK workplace survey that explored the impact of fertility challenges upon working life found that 56% experienced decreased job satisfaction while trying to conceive and 38% had seriously considered leaving their job – or had in fact quit.
When employees or their partners are having difficulty getting or staying pregnant, they may not feel comfortable reaching out for support. But given that these experiences can result in additional physical, psychological and financial costs, it's important that workplaces understand how to best support the hidden journeys to parenthood.
HR and leaders within an organisation have a genuine role to play in understanding how the various journeys to parenthood affect their workforce, and how they can effectively support employees who may be impacted.
How to help your employees coping with infertility
Below are some strategies to support employees:
Set up good practices and actively promote the supports that are available. The journey to parenthood can be intensely personal and private, and many people will not wish to disclose their situation to their employer.
Recognise that every journey is unique and the support required for each person will look different. Relationship stress can increase during these experiences, leaving individuals even more psychologically vulnerable.
Ensure policies are inclusive for all types of families and circumstances.
Boost awareness on how the organisation supports employees through their family journey, and how to support colleagues. Be aware that HR/leaders who support others might also be going through their own hidden journey and they may need assistance too.
Create visible role models to help employees feel confident of the support they can expect. Encourage people to share their stories if they are comfortable to do so.
Be aware that, for some, the journey will end without the result they hoped for. Be sensitive to their changing circumstances and encourage them to access the support they need.
If your employee is going through fertility treatment
They may be experiencing:
Frequent (sometimes daily) and unpredictable medical appointments (blood tests, procedures etc). As each person and each cycle is unique, it is difficult to predict what each treatment phase will look like.
Physical effects of treatment
Side effects of fertility medication can include: fatigue, nausea, vomiting, headaches, cramps, mood changes and ovarian hyperstimulation syndrome, increased likelihood of multiple births and increased risk of pregnancy loss.
Emotional impacts
In one US study 55% of respondents felt infertility was more stressful than unemployment, 61% more stressful than divorce (Source: Reproductive Medical Associates of New Jersey).
Individuals are at greater risk of experiencing stress, anxiety, and depression. The experience can result in feelings of fear, guilt, disappointment, frustration, grief.
Social alienation, as couples may avoid social events or contact with other parents because the experience is too painful, or because of the physical side effects of treatment.
Financial strain
Fertility treatments and health insurance plans can vary greatly, and therefore the costs are different for each person. Out-of-pocket costs can include medication, hospital, anaesthetics and genetic testing.
Additional therapies are often used in conjunction with medical treatment to increase the likelihood of success, e.g. acupuncture, that can add to the overall cost.
How to help your employees
Below are some tips for supporting employees who may be going through infertility treatments:
Provide flexibility to attend appointments. Be aware that some will come up at short notice. It is also helpful to offer the choice to work from home or take time off if feeling unwell due to medication, or on test result days.
Promote EAP and other supports, and consider hosting a workshop of fertility and loss for all employees to raise awareness of the hidden journeys to parenthood
Provide multi-use facilities.  Most people going through fertility treatments will not disclose to others, however having a fridge available for all employees will help those needing to store fertility drugs discreetly.
Ensure your policies support fertility treatment through additional leave, flexible hours, etc. Consider providing a travel allowance or on-site parking for those who need to attend multiple medical appointments to reduce travel time.
Provide financial assistance and benefits. If you provide healthcare, consider adding or increasing cover for fertility treatments and related expenses, or providing financial assistance for out-of-pocket expenses (e.g. low interest loan, additional paid leave). Acupuncture and yoga may also be beneficial.
Managing psychosocial hazards
From a broader perspective, work-related factors – also known as psychosocial hazards – are aspects of work that have the potential to cause psychological or physical harm. Supporting your employees through issues like infertility can help to reduce common work-related factors such as:
Low job control
High and low job demands
Poor support
Low recognition and reward
Low role clarity
Poor workplace relationships
Poor environmental conditions
Remote and isolated work
Traumatic events
Having IVF treatment can often prove an emotional roller-coaster. Workplaces can help by being understanding and offering support towards anyone undergoing IVF.  It's important to educate yourself about the IVF process to get a better understanding of what your employee is actually going through.
Being supportive can help to maintain open lines of communication. That could, in turn, encourage your employee to be more forthcoming with you about how their treatment, and any complications arising from it, could affect their wellbeing or work.  
---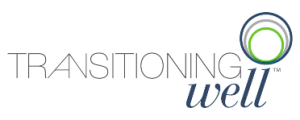 This information was developed in partnership with Transitioning Well, an organisational psychology consultancy that works with forward-thinking companies to help employees manage the intersections between life and work.
Transitioning Well and COPE are developing additional resources for Australian small business to support mental health and wellbeing of new and expectant parents. For more information and register for updates, visit their website.