Clinical and technical features

Clinical features
iCOPE is an interactive digital screening platform that facilitates efficient and effective screening in the perinatal period (during pregnancy and year following birth).
In line with the National Perinatal Mental Health Guideline, the iCOPE platform currently contains questions pertaining to:
Psychosocial risk factors – using the Antenatal Risk Questionnaire (ANRQ/PNRQ).  In addition, questions pertaining to family violence and drug and alcohol misuse are also included in the risk assessment.
COPE has licence agreements with the developers of both clinical instruments, permitting us to use on the iCOPE digital platform throughout Australia. 
View an overview video of iCOPE.
Clinical administration
The administration of questions on a tablet means that questionnaires can be completed in the waiting room or during a consultation. The average screening time for the Guideline recommended assessment is six to eight minutes.
Scoring and reporting
iCOPE ensures the consistent and accurate administration and interpretation of clinical scales in accordance with perinatal mental health assessment tools and the National Guideline.
Summary scores and interpretations are calculated in real time and compiled into automated reports for both health professionals and patients/clients at the time of screening.
Clinical reports
The clinical reports provide summary scores, together with clinical advice about the identified risk factors (ANRQ), and the EPDS, in accordance with the National Guideline.
These reports are produced live in PDF format, allowing them to be uploaded into the patient's medical records on other software systems [e.g. Birthing Outcomes System (BOS), e-Maternity, EMR].  This provides efficiency whilst ensuring compliance with the MBS requirements (i.e. that results of the mental health assessment must be recorded in the patient's medical record).
Clinical reports can be accessed by providing health professionals with an individual login and password into the iCOPE system and contain summary score data and recommendations which can be included in referral information to internal/external treatment services.
The iCOPE platform also collects longitudinal data, enabling patients to be monitored and treatment outcomes assessed over time. 
This includes identified patient data, which provides practitioners with a summary of their patient's profile and clinical status, giving insight into service needs and outcomes.
Patient/ client reports
At the commencement of the screening, the patient is asked if they would like to receive a personal copy of their report.  If they elect to do so, the iCOPE platform generates instant confidential reports detailing screening outcomes, which are delivered to the client via email or SMS.
These individualised reports provide information about the person's identified risk factors and their likelihood of experiencing depression and/or anxiety.  In addition, links to specific pages of the COPE website and National e-Directory are embedded into the report to provide further information and referrals that specifically relate to identified risk factors and/or clinical symptoms.  
This empowers patients with personal information about their screening outcomes and provides ongoing access to relevant information, resources and services via the COPE website.
In line with patient privacy legislation, there is no identifying information contained on this personalised client/patient report. Clients can determine whether they wish to receive the report and where they would like this sent to.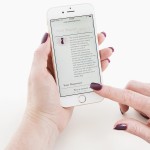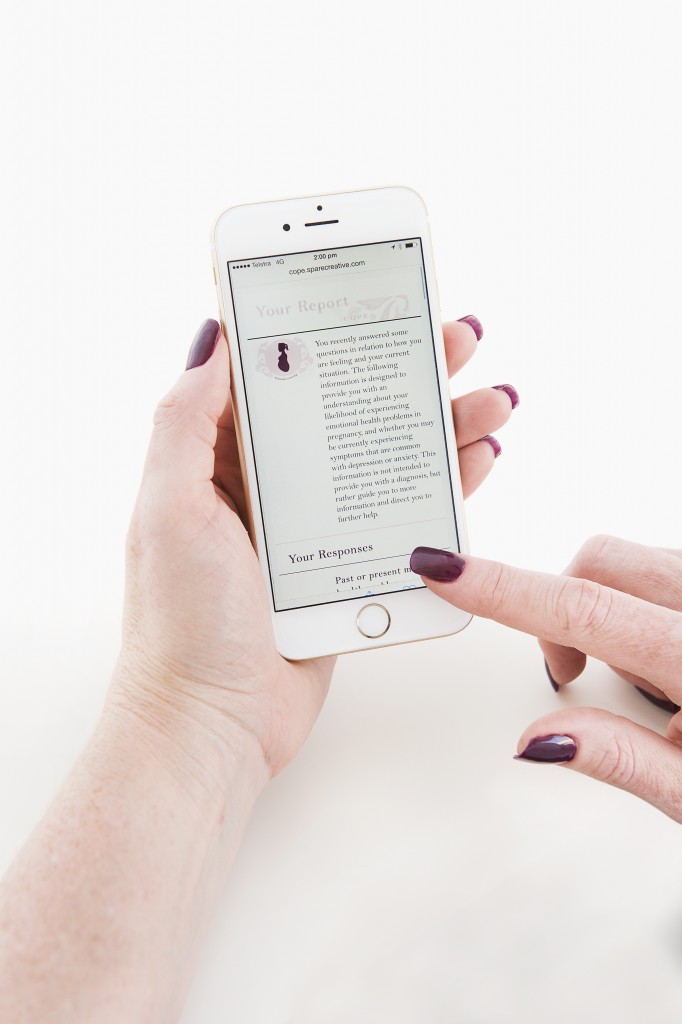 Tailoring across sites and services
The iCOPE platform can be tailored to reflect the branding and specific reporting needs across individual services.  For instance, this could include a company logo on the screen.
Availability in other languages
The iCOPE Platform with the recommended screening tools is currently available in the following 25 languages:
English
Arabic
Burmese
Cantonese
Central Khmer
Chin Hakka
Dari
Dinka
French
Hazaragi
Hindi
Indonesian
Japanese
Karen
Korean
Mandarin
Nepali
Persian/Farsi
Punjabi
Tagalog
Tamil
Thai
Turkish
Urdu
Vietnamese
To access the screen in alternative languages, a button at the top right of the screen provides a dropdown list of languages.  Once the required language is selected, the screening questions automatically appear in that language.
In accordance with the selected language, the patient/client reports are also provided in the language in which the screen was conducted.
Health professionals will also have access to the English version of the patient/client report, so that they know what information has been provided to the client. 
Under the Hospital to Home Program, it is intended that additional languages will be added to the Platform to further support the inclusivity of screening across cultural groups.  Audio versions of the screening will also be developed.  This will enable those with low literacy to be able to undertake screening in their own language, with the aid of audio prompts.  This will further serve to keep the screening experience private for the user, and encourage reflection and disclosure. 
Adaption for migrant and refugee populations
To date the Platform has been shown to be highly effective and feasible for screening women, including those of refugee and migrant backgrounds. Here screening using the iCOPE Platform was seen to provide women with more privacy and contributed to more truthful responses from women when using the tool on their own.­
Adaption for Aboriginal and Torres Strait Islander populations
There are currently three mental health screening tools that have been developed specifically for Aboriginal and Torres Strait Islander women and men in the perinatal period: the Mt Isa Postnatal Depressions Scale, the Kimberley Mum's Mood Scale (KMMS) and Baby-Coming-You-Ready?
The KMMS and Mt Isa Postnatal Depression Scale screening tools are fully integrated into iCOPE, and available to health services across the country via the iCOPE program.
The Kimberley Mum's Mood Scale (KMMS), is a two-part screen, specifically designed for Aboriginal and Torres Strait Islander women in the perinatal period. The screen is delivered by the healthcare professional in a conversational setting. Results from the Kimberly Mum's Mood Scale implementation project found that Aboriginal women consistently reported that it was important to have someone to talk to.
Part one of the screen mirrors the EPDS, using language and graphics as determined through the Kimberley consultation. Part two of the screen contains a psychosocial component which involves talking or yarning to explore important psychosocial protective and risk factors.
The Mt Isa Postnatal Depression Scale was developed and validated under the National Perinatal Depression Initiative for use with Aboriginal and Torres Strait Islander women. The Scale mirrors the EPDS, using language identified to be more culturally appropriate for First Nations peoples. The psychosocial risk factors are then explored using the traditional ANRQ questions delivered by the iCOPE screening tool.
'Baby-Coming – You Ready?' (BCYR) is an interactive approach to screening and assessment undertaken in a conversational format with the health professional. Developed by researchers at Murdoch University, the tool is pictorial in format and is accompanied by audio. This tool has been programmed onto the iCOPE system and will soon also be made available via the iCOPE screening program.
Summary of the key advantages of the iCOPE platform
Saves time by enabling screening to be undertaken outside of the consultation.
Eliminates scorer error (100%).
Produces automated clinician reports containing summary score data.
Embeds best practice by ensuring the consistent and accurate interpretation of clinical scales in accordance with clinical guidelines.
Provides tailored reports for consumers via email or SMS.  These reports detail key personal risks and symptoms, as well as providing links to further information and support/treatment services.
Enables screening questions and patient reports to be translated and delivered in multiple languages (N=12 languages currently).
Automates the collection of identified patient data to provide sites with summary data regarding patient profiles, clinical status, etc., to inform service needs.
Enables longitudinal collection of data so that patients can be monitored (and treatment outcomes assessed) over time.
Enables the collection of de-identified data to inform research, policy and service provision at a State/Territory and National level.
Secure data collection and storage in line with National Security Standards.
Technical features
Core requirements 
Devices
Screening can be undertaken via the client's own mobile phone device, or using registered iPads.  If using iPads, these must be managed remotely within a controlled environment for security. The iPads are locked down to a custom kiosk mode that ensures the iPad can only be used for the iCOPE screening and prevents any potential user tampering. This ensures compliance with My Health Record Act (2012), and the Privacy Act (1998) in line with My Health Record's National Application Rules (2017).
The network
To ensure reliability, network connection is in-built into the tablet, via SIM card, to enable the screening to occur consistently. The private network provides a secure tunnel for encrypted screening data to transmit to the virtual private network (designed for holding and distributing health screens to patient record software systems), My Health Record and patient summaries, where applicable. This SIM is linked to a specific iPad to ensure neither the device nor the SIM are transferable to other devices or networks. This ensures data security for the upload and storage of patient data.
Data collection
iCOPE is a secure web-based mobile managed device system that utilises an enterprise mobile cellular private network, and Australian medical data appropriate virtual private network (VPN). 
Captured screen data is transmitted one page at a time to the VPN to ensure that no patient identifiable information is stored on the mobile device.
Data is collected and recorded by the iCOPE platform automatically and in real time.
Each site has its own 'sandbox' of data, which is essentially all collected information in relation to patients screened within that service.  This data can be provided to clients/services to enable them to undertake their own analysis and research on their clinical/research populations.  
The automated collection of data across sites enables summary data to be monitored and reported to inform service need.  In addition, patient data can be collected over time (longitudinally) to inform changes in clinical status, enabling the monitoring of progress and treatment outcomes.
It is also possible to download this data across multiple locations. It is, therefore, possible for State Governments or Local Governments/Health Authorities to access data across jurisdictions to inform screening rates and outcomes.
Data storage
No patient data is stored on any mobile devices.
Data is collected and stored in an Australian domiciled medical, enterprise grade, virtual private network (VPN). Storage of data within the VPN ensures compliance with the appropriate Federal, State and Territory health and privacy record legislation and regulation.
The VPN servers are in three different locations within Australia. No data is stored overseas.
If you have any questions or require more information about the iCOPE system including clinical or technical features, contact out team at icope@cope.org.au