Providing support following a miscarriage – Information for frontline health professionals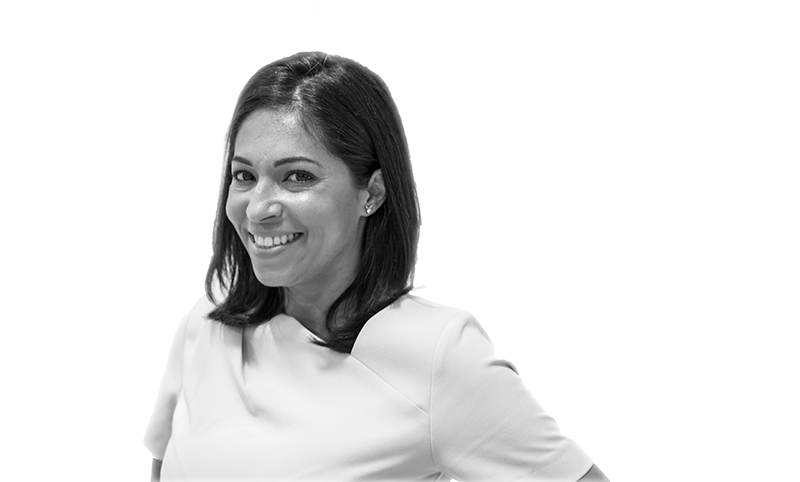 No matter how small a baby, the impact of loss can be forever. The ripples of loss extend through bereaved parents, their families, and through the maternity settings in which the loss occurs. The way in which patients and their families are treated when their baby dies, has far reaching effects on the ongoing mental health of bereaved parents. Inadequate care might exacerbate an already difficult grief process.
 Bereaved parents never forget the understanding, respect, and genuine warmth they received from caregivers, which can become as lasting and important as any other memories of their lost pregnancy or their baby's brief life." -I.G. Leon
Information for frontline health professionals
Research conducted by COPE found that health professionals can be dismissive of women and couples' experiences of miscarriage which may contribute to feelings of grief and isolation. COPE research highlighted the need for greater awareness and empathy surrounding miscarriage from frontline health professionals.  Women and their partners conveyed that their experience of loss was often not acknowledged, and/or there was a lack of empathy from staff at the time of miscarriage.
A loss during pregnancy, no matter how or when it occurs, can be devastating for parents. The reproductive journey to get to the pregnancy may have been arduous. The pregnancy may have been burdened by the experience of previous losses (e.g., recurrent miscarriages and failed IVF cycles). Sadly, because the loss occurs under 20 weeks' gestation, it is not legally recognised by the state in which it occurred. Additionally, society, friends or family may minimise the impact of the loss due to the perceived early gestation.
Miscarriage is still at times a taboo subject and some parents choose not to announce their pregnancy to family and friends until after the end of the first trimester (around 12 weeks) when they feel it is 'safe' to announce it.
The concern, however, is that miscarriage is a common pregnancy occurrence where 1 in 4 pregnancies in Australia end as a miscarriage so secrecy and shame can result in people feeling more isolated in their grief.
How you can support bereaved parents following miscarriage
Acknowledgment is key
Families will come in to contact with many health professionals during the experience of miscarriage. An early pregnancy loss can be traumatic for parents, and it is important to not make assumptions based on the gestation at the time of the loss.
Acknowledgment of the miscarriage at any stage of pregnancy is paramount. Reducing stigma and lowering the risk of further isolation for parents during the early stages of their grief is important. This can start when the parent(s) first meet a health professional where the loss occurs. This may be in the emergency department, the GP's room, an Obstetrician's office, an outpatient clinic or in an ultrasound room.
Awareness of the sadness and grief that can exist following a miscarriage can assist parents in their grief journey and in time, help them to navigate and integrate the loss into their lives.
Always acknowledge their loss. Say something like "I am so sorry you are with us today" or "I can't imagine what you are going through but I am here to support you through this". If you show empathy for another human being's suffering and don't try to fix their pain, you are more likely to show that you are genuine and sincere in your care and support.
Acknowledging the loss also applies to any parent(s) who are ending their pregnancy via a surgical method who may still need to work through the pain and sadness surrounding their decision to end the pregnancy.
Normalise and reassure
Normalise miscarriage and reassure the woman that it is not her fault. Ask whether secrecy about the loss is in their best interest (in terms of receiving emotional support from family and friends).
Good communication
Be clear and use non-medical jargon to explain what is going to happen every step of the way. Information may be forgotten as parents grapple with all the decisions that are ahead. Shock and grief following a miscarriage can cause parents to feel like they are in a fog and will often sayon reflection, that it was all a blur and that they didn't remember conversations between them and health professionals. Repeat information over the hours and days and offer written explanations so parents can follow up with what has been said.
Be present
Perinatal Loss can be challenging for Midwives, Doctors and Nurses. It can be difficult to get the language 'right' and feel like you are making a difference when supporting a family following their miscarriage. It is difficult to know what to say and do as well as knowing what not to say and what not to do. Be present and know you cannot take away the pain but by being there with them in their space, being empathic and listening to them in an unharried manner will help. Allow repeated opportunities for questions to be asked and don't guess if you don't know the answer to something.
Don't rush
In a busy maternity setting it is often difficult to not appear rushed and, in a hurry, to get things done. This is not the time to tick boxes and finish a list of tasks. We need to slow processes down and give bereaved parents plenty of time to come to informed decisions. So, try to be led by them and their time frame. There should be opportunities for parents to revisit their decisions if they change their minds.  Let them know that this is normal. Deadlines or pressure should never be put on parents when making decisions around what happens with their baby.
Provide individual care
Every parent experiencing miscarriage will experience a different perspective of their loss. There is no 'one size fits all' approach. Care must be individualised to that family. This means you need to ask the parents what they want. A parent who is grieving, is often able to articulate what they want for their baby and by asking the questions, you will be able to provide opportunities for parents to be the main carers of their baby and their bereavement care. Respect cultural, religious and individual beliefs. Remember, this is their child, and they are the best spokesperson for their baby.
Offer memory making/parenting opportunities
Creating memories is a privilege and a very important part of the grief process. There is a small window of opportunity to do this while bereaved parents are still in the maternity setting.
Early miscarriage
When the baby is very small or the loss occurred very early in the pregnancy, there are still many ways you can help parents to create memories of their baby. Regardless of the circumstances surrounding the early loss (whether it occurred via operating theatres or was a complete miscarriage), there are many ways parents can honour their baby's short life. For example, making of a memory folder (with or without photos), providing a memory box for the parents to put mementos in such as ultrasound photos, clothing items or a toy and other keepsakes. Other ways of remembering their baby may include naming the baby, a memorial or funeral service, cremation, a space in the home honouring the baby, lighting of candles at special anniversaries, planting a tree, naming a star, journaling, raising money in the baby's name for a baby loss organisation, etc. There are many ways to honour a baby's short life and this list is not exhaustive.
Late miscarriage
If appropriate, offer moments and opportunities where the parents can parent their baby who has died. Make meeting and spending time with the baby part of your normal processes and explain to the parents that many parents choose to do this to normalise the practice. Examples of parenting and memory making may include meeting and seeing the baby, spending time with the baby, holding, rooming-in with their baby in a cuddle cot, dressing, and meeting other family members (siblings, grandparents etc).
Making tangible memories with the parents such as a memory folder, foot & handprints, taking photos, video footage, recording measurements, keeping clothing which has touched the baby's skin, baby bracelets, cord clamp etc should be offered to the parents.
It was so special that we got to spend those hours with Matilda. We were very nervous at first however the midwife helped me dress her and we got to swaddle her in the blanket my sister had knitted especially for her".
Offer referral and ongoing support
It is important that bereaved parents continue to feel supported in their community following discharge from the maternity care setting. It can take many weeks and months for the loss to be integrated into the parents' lives where they feel a sense of normalcy and are able to return to the day-to-day activities of work, relationships and the mundane. Some will feel well supported by family and friends, others will reach out to support organisations who have experience with pregnancy and baby loss.
Some bereaved parents will seek expert grief counselling through a counsellor, phycologist or psychiatrist. It is important to provide written information of these specialised support organisations, so parents know where to turn to once discharged out of your care to home. It is possible for you as a health professional to refer a bereaved parent to Red Nose/SANDS or The Pink Elephants Network.
You can find links to private and NGO organisations under on the e-COPE Directory.
Seek training and build your understanding and confidence
Application in your practice of best-practice bereavement care standards will assist you to deliver the respectful & supportive care these families deserve.
Training in Perinatal Loss
 Online course "Perinatal Loss in Practice: What Hospital Staff Need to Know."
Delivered by Eliza Strauss, Bereavement Midwife, The Perinatal Loss Centre
COPE accredited training program (5.5 professional development hours)
Endorsed by ACM (Australian College of Midwives)
What you will learn:
Learn practical, hands-on approaches to build your confidence in supporting perinatally bereaved families
Understand Perinatal grief and how this type of grief impacts families
Understand the different types of perinatal loss – miscarriage, stillbirth, neonatal death & termination of pregnancy – including legal definitions of each
Recognise the common reactions parents experience following perinatal loss
Understand the challenges bereaved parents face following the death of their baby(ies)
Understand the challenges that the health care professional must navigate when caring for bereaved families
Learn what 'parent-centred care' means and why it is important in the context of perinatal loss including the five (5) core goals of effective bereavement care
Learn about the processes around post-mortem and funeral arrangements
Illustrate examples of memory-making opportunities to enhance parenting experiences
Be aware of perinatal bereavement support organisations which offer ongoing support following discharge from hospital including a subsequent pregnancy
Be aware of and implement self-care opportunities
For information and training details: www.theperinatallosscentre.com.au/training
To view the outline of the course, this can be access via the COPE website training portal.
---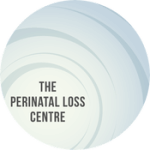 This information was developed in partnership with the Perinatal Loss Centre.
The Perinatal Loss Centre provides support to health professionals and families affected by the death of babies.
For more information, visit their website here