FAQs

I can't jump on the weekend of MotherJumpers – can I jump on a different date?
Yes, you can but it needs to be as close as possible to the date. Try and book a week either side of the event, then let us know which date you have chosen.
What happens if the jump is postponed due to weather?
That's ok, your jump zone will let you know what date it is rescheduled for. The charity site we use keeps the site open for a month after the MotherJumpers date.
I am worried the fundraising target is too high and I won't make it.
With charity fundraising, only 40% of the total money raised can go to expenses. As skydives are expensive (even at charity rate) we need to raise 60% on top of these jumps to fit within the requirements of fundraising. However, no need to worry – these targets are extremely achievable (as has been proven over past jump years). People do donate decent amounts for skydiving and even if you fall a little below, others will go over the targets and it all evens out.
Need more ideas for fundraising?
Check out all our tips and ideas here
Is it safe to skydive?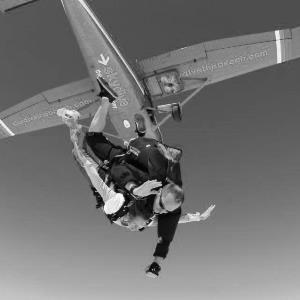 Tandem skydiving in Australia is very regulated and therefore one of the safest activities one can undertake. You are at much more risk in a motor vehicle than in an aircraft. Obviously there is always risk involved, as with any extreme activity, however, jump zones take every precaution necessary to limit accidents.
How does it all work on the day?
All drop zones operate differently, so contact them directly with your queries.
I want a video/pictures – how do I organise this?
Contact the drop zone directly and let them know and they will help you with this. We highly recommend getting a video. It can be pricey but it's so worth it to watch it back and play it for your family and kids.
Any other questions?
Please email info@cope.org.au