Infertility and mental health: what health professionals need to know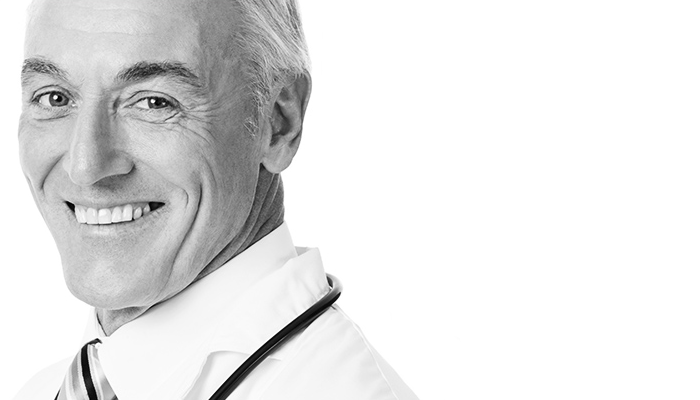 The experience of infertility and its treatments can have a profound and long-lasting impact on the emotional and mental health of hopeful parents. Research undertaken to inform #thetruth campaign highlighted a number of challenges and the mitigating factors that contributed to their experience of emotional distress, anxiety and depression. While some of these challenges pertained to the nature of infertility itself and its treatment, other factors relating to the delivery of care were identified as having a negative impact on emotional wellbeing at this already vulnerable time. Ultimately this contributes to distress and poor mental health outcomes.
Personal experiences of infertility and related treatments
Many women who participated in our research, explained that when undergoing infertility treatment, the process was depersonalised.  As a result patients described feeling treated like just a number.
 "My experience was that IVF seemed like a commercial business rather than a patient/customer service."
Many expressed receiving a lack of compassion and empathy from health professionals, including GPs and staff in fertility clinics. 
"M

edical professionals were unsympathetic when I said I had mental health problems during IVF. My GP (a woman with children of her own) said 'well, we can't all have what we want' – when I said I really wanted children

.

Having "blunt" medical professionals discussing my fertility without empathy or compassion (made the experience worse)"
LGBTIQ couples encountered additional obstacles, noting a lack of understanding and sensitivity among the health professionals who treated them.  
Mental health impacts
Research has also shown that the process of assisted reproduction itself is associated with increased anxiety, depression and stress and can impact on self-esteem and confidence.  
Stress and IVF
The experience of infertility and IVF has been described by people as being as stressful as any other traumatic life event, including divorce and cancer.  
"(It's) stressful like you don't have control over your own future anymore, you can't make any plans because you don't know what the future holds. Loneliness."
There are a number of stressful aspects for patients and their partners including:  
The experience of infertility prior to treatment

 

Dealing with medical staff and unfamiliar clinic environments

 

Difficult decisions about treatment options 

 

Cancelled treatment cycles 

 

Waiting for pregnancy results

The grief of treatment failure 

 

Deciding when to stop treatment
Read more about stress and infertility
Anxiety and IVF
The relationship between stress, anxiety and infertility and its treatments is complex and no clear picture emerges from the research with regards to cause and effect.   What is clear, however, is that infertility and IVF treatment involve multiple psychological, emotional and physiological stressors, or threats.  Given this, it is not surprising that studies consistently find men and women undergoing IVF report elevated levels of anxiety. 
IVF treatment is comprised of a series of stages, and each must be successfully completed before moving to the next.  Men and women going through IVF typically report that their anxiety increases with each stage, with the highest level of anxiety being experienced while waiting for the outcome of treatment. 
Hope and anticipation of success typically increases with each passing day but so does the possibility of failure.  Successful completion of one stage doesn't ensure success at the next, and uncertainty and low control is ever-present.  Some people find that aspects of the treatment itself are specific anxiety triggers, such as their daily injections and hospital procedures.  Other people report side-effects of the hormone treatment can include physical symptoms of anxiety. 
Read more about anxiety and infertility
Depression and IVF
The process of going through IVF treatment is a psychologically distressing life event.  It is costly, often isolating, places stress on both intimate relationships and often friendships, and can be traumatic.  
For many people embarking on treatment, their struggles with infertility have already left them emotionally vulnerable and depleted.  It is not surprising therefore, that most studies examining the association between depression and fertility find a higher prevalence of depressive symptoms in men and women receiving infertility treatment than control groups.  
The relationship between infertility and depression is complex, and no clear picture emerges from studies regarding cause and effect.  What is apparent, is that men and women undergoing IVF have an increased vulnerability to depressive symptoms. 
Read more about depression and infertility
Recommendations for healthcare professionals 
Given the higher mental health vulnerability, education, screening, support and treatment is recommended.  Whether the infertility and/or the associated treatments lead to mental health conditions or the reverse, the fact remains that the stressors need to be acknowledged by healthcare professionals and mental health conditions need to be identified and treated to improve overall patient outcomes.
1. Education
In its focus on the mental health impacts of infertility, #thetruth campaign provides an opportunity to raise awareness of emotional and mental health to patients and their carers.  
To support those experiencing infertility and/or undergoing treatment, COPE has extensive information for hopeful parents on the website who are experiencing infertility and/or undergoing infertility treatments.
Education about the impacts of infertility also extends to health professionals. Greater awareness of the needs and experiences of patients and expressed sensitivity can go a long way towards building trust and rapport, and helping patients feel understood and supported.
Key strategies for health professionals may include:
Acknowledging that the journey of infertility is hard and has impacts that often others don't understand in discussions with patients
Mental health promotion in clinic settings via posters which can be downloaded above and directing patient to the COPE website
Identifying the possible impacts of infertility and its treatment on a patient's quality of life and their likelihood of anxiety, stress and depression in patients by undertaking routine screening (see below).
2. Routine universal screening
With much of the focus on the physical aspects of infertility treatment, often emotional and mental health of the patient is overlooked.  It is important to identify those who may be experiencing high levels of stress, as well as highly prevalent mental health conditions such as depression and anxiety.  This can be achieved using the iCOPE Digital screening tool which examines:
Quality of life measures – The impact that infertility and its treatments is having on the patient's quality of life – namely their personal and intimate relationships, social connections, finances etc.
Clinical mental health symptoms – The impacts on emotional and mental health – in particular their likelihood of experiencing concerning levels of stress and/or anxiety and depression.
Assessment of the above domains involves the confidential screening using recommended assessment tools which have proven to be appropriate and effective for use within this clinical population.
the iCOPE platform provides both patients and clinicians with instant reports, detailing screening outcomes.  The clinical report provides clinicians with scoring and details how to interpret scores and what actions are recommended.  Clinical reports can be provide detailed referral information to the patient's GP or mental health specialist to support the referral process.  
Patients can also nominate to receive their own patient report.  this provides patients with an insight into their emotional and mental health needs, together with links to quality information and referral pathways.  Patients can nominate to receive their reports via email or SMS. 
Find out more about digital screening
3. Having referral pathways in place
It is important that health professionals are aware of timely and appropriate referral pathways if patients are struggling. 
The e-COPE Directory is a free online perinatal mental health directory of professionals and services to support hopeful parents on their journey. Professionals and services listed on the e-COPE Directory have demonstrated expertise in aspects of perinatal mental health. The e-COPE Directory allows health professionals and patients alike to search the directory when looking for support surrounding infertility specifically.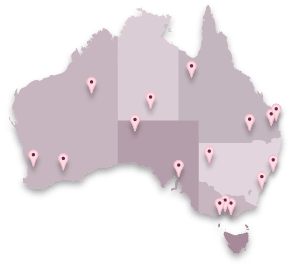 Find local help and support for infertility.