Coping after infant loss
Every year in Australia, approximately 3.3 infants per every 1000 live births do not survive past the first 12 months of life. Almost 3 in 4 infant deaths are within the neonatal period (within the first 28 days of life) and almost half occur on the day of birth. No matter the circumstances or when it occurs, infant loss, often described as 'the ultimate loss', is a tragic and distressing experience that can have a profound impact on families.
The impact of infant loss
There is no one 'right' way to feel and everyone grieves in their own way. Initial reactions may include shock, devastation, anger, or even denial. Some may be unable to stop crying, while others may feel too numb to cry. It's not uncommon to feel a range of emotions at different times, and it is ok if your reaction differs from your partner's.
There is also no easy adjustment to a new 'normal' where the physical absence of a child is always felt.
"After the funeral is over everyone else goes on with their lives, but we continue to grieve our loss forever. Normal is weeks, months and years after the initial shock… Normal is every happy event in my life always being backed up with sadness lurking close behind"
In addition to the immediate feeling of disbelief or pain, parents may be overwhelmed by the amount that they must think about or discuss, from deciding on a postmortem examination or tissue donation, to registering the baby's death and making funeral arrangements. These are emotional and profoundly disorienting experiences to endure so soon after loss. For some, this may provide a needed 'distraction' but for others it means less time with their child. Both are valid responses.
I was dreading having that sit-down chat about things, like choosing a casket…it felt like being in a play.

Arranging our child's funeral ourselves gave us something to do during those dreadful days: it gave us a sense of purpose.
When a child dies suddenly or unexpectedly, regardless of age, the law requires that the police attend and report to a coroner. Processes and protocols vary by state, but this can be another unexpected, confronting experience that parents must endure.
I may have felt less guilty if they had assured me it was just procedure… I honestly thought they are going to take me away tonight and lock me up because they think this was my fault. And that is scary stuff.
Coping with infant loss
Join a support group
Support groups provide an opportunity to connect with others who share your pain and to normalise the feelings and experiences related to infant loss. Red Nose Grief and Loss enable connection through their support groups cofacilitated by a counsellor and a trained Parent Supporter.
This helped us and gave us hope, especially hearing from parent supporters. They showed us how you can heal and that you can go on to have other children.

Having the love & understanding of other parents who have experienced the same devastating loss is such an important thing – just knowing that we all have those dark days & that there is a light at the end of the tunnel. Having a safe space to discuss all those firsts that we will never get to experience with our precious children, dreaming about what they might be like now.
Red Nose also has a closed Grief and Loss Facebook Group that enables families impacted by loss to come together for support and to feel less alone.
Speak to a counsellor
A bereavement counsellor can support you through your individual experience of grief in ways that our families and friends aren't able to. You can talk to someone through Red Nose's 24-hour Bereavement Support Line(1300 308 307) or access a counsellor through their Bereavement Counselling Service.
Remembrance activities
Many parents can feel sensitive around milestones, and painful memories may be triggered by events or photos. This is a common and normal reaction that is shared by other grieving families. For some parents, celebrating these milestones or remembering a child at special events can help them to grieve. Whichever way the family chooses to commemorate these events, if they choose to do so at all, is a personal choice. Red Nose Australia shares a variety of sensitive ways that parents can honour the memory of a child.
We had birthday cake, cards and tears.

I went to his grave site with a toy.

On Mother's Day, I bought a locket to put one of his pictures in. Now I don't leave home without it!
Creativity
Grief is complex and sometimes talking alone cannot do justice to this experience. When it is too hard to find the right words to adequately express grief, other forms of expression may better help process your thoughts and feelings. Red Nose Grief and Loss facilitates creative arts sessions for this reason.
These classes are a time to be myself, away from the usual routine, and to reflect on my feelings and express myself without judgment. You don't need to be creative – it's about choosing materials and using them in any way to express your emotions.
Advocacy
Raising awareness or fundraising for the cause can provide parents with a sense of purpose and direction.
In some small way, raising money to help the team at BOH to continue to provide all of the incredible resources they do for families during some of their darkest hours helps me to feel that Eva has been able to make the world a little brighter. – Eva's Mum, Tanya Honess
 You don't have to cope alone. There are a range of professionals and services with expertise in providing support for infant loss. You can find a service in your area by searching under the category of perinatal loss on the e-COPE directory.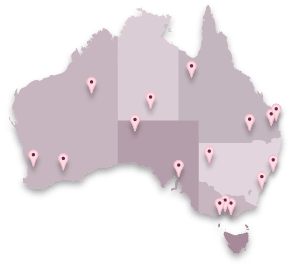 Find local help and support for infant loss.