Coping with pregnancy loss

Each year in Australia, approximately 150,000 women experience the loss of a developing or new baby.  Often termed 'reproductive loss', most of these are due to miscarriage (147,000).  In addition, around 1,750 babies are stillborn (the baby has died after 20 weeks during a pregnancy) and some 850 babies die in the first 28 days after birth each year.
The loss of a developing or new baby can lead to strong feelings of sadness and grief.  Often, however, these emotions that you may experience are minimised or not well understood by our family, friends or others in the community.
We were devastated.  We were so excited and hopeful about our lives and our future as new parents-to-be.  When we were told that our baby had died, it left us feeling shattered.  We were terribly sad and felt so alone.
The impact of pregnancy loss or the loss of a new baby can have a significant impact on your emotional and mental health. 
There are also specialist support services available, including 24-hour phone help lines, face-to-face counselling, and support networks led by people who have also experienced pregnancy loss.
Find out about accessing counselling under Medicare, or connect with support services.
You can also search our e-COPE directory to locate help and support in your local area here.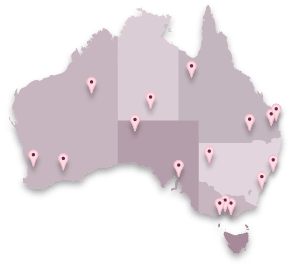 Find local help and support for pregnancy loss.