Ready to COPE Media Centre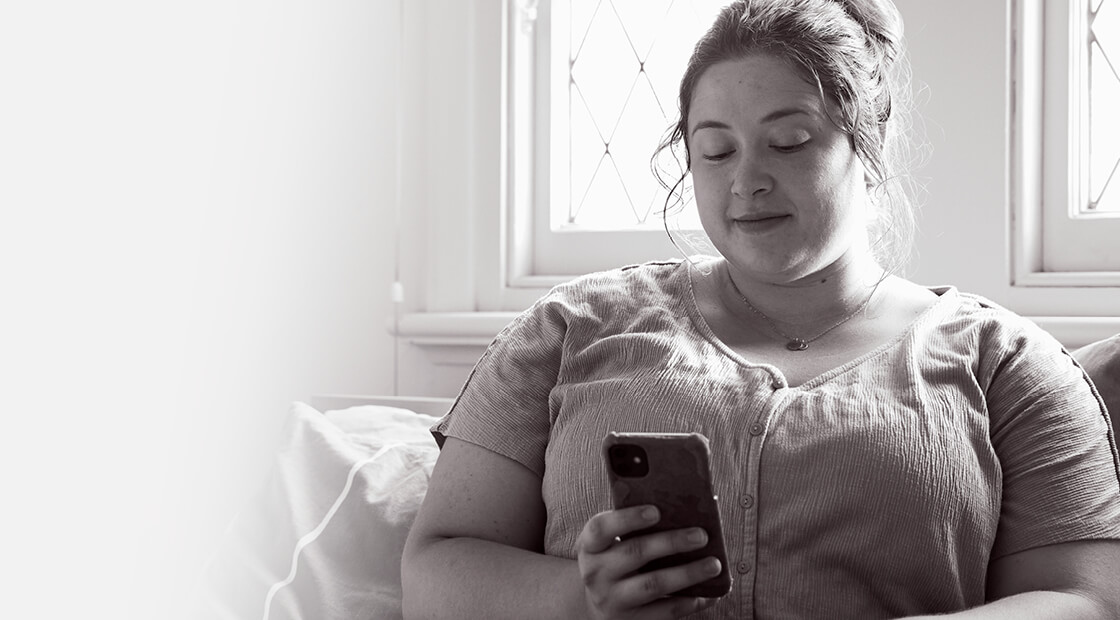 Campaign video (for download and sharing)
Video and social media tile assets are available for download to be used to promote the Ready to COPE App. You can download the videos onto a computer or memory stick and these can be played in the waiting area or for educational purposes.
The social tiles can be downloaded and used across all social media platforms.
Download ready to COPE app video (2min, 4 seconds)
Posters
Posters can be printed and displayed in clinic rooms and waiting areas.  The posters contain a QR code to make it easy for those in your care to find the Ready to COPE app in the App Store or on Google Play.
For larger hospital and clinical settings you can also order posters to be delivered and installed.  To arrange this please contact our team at info@cope.org.au
Social media tile assets (for download)
Below is a series of  tiles that can be shared on your social media accounts.
Suggested social media post content:
Pregnancy and having a baby can bring many unexpected challenges.  Be informed and feel reassured by downloading the free Ready to COPE app today.
(Name of service) is proud to partner with COPE to bring you this free Ready to COPE app to ensure that you have access to quality information throughout your pregnancy and first year of parenthood.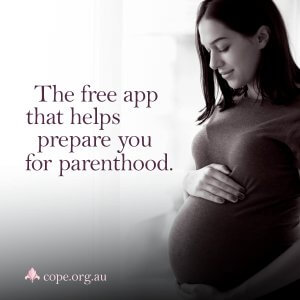 Download above social media tile 1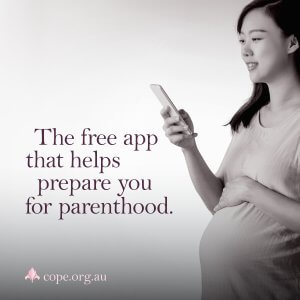 Download above —social media tile 2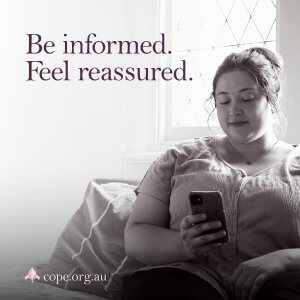 Download above - social media tile 3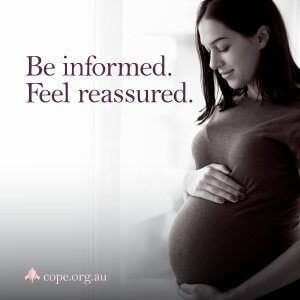 Download above - social media tile 4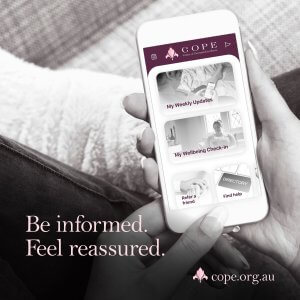 Download above - social media tile 5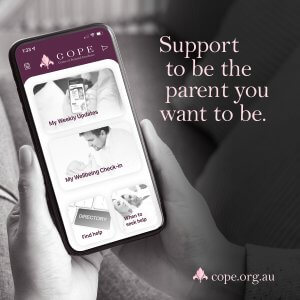 Download above - social media tile 6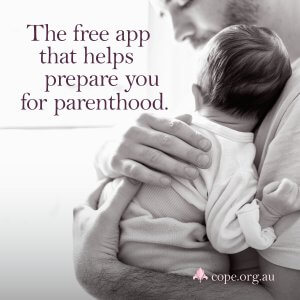 Download above - social media tile 7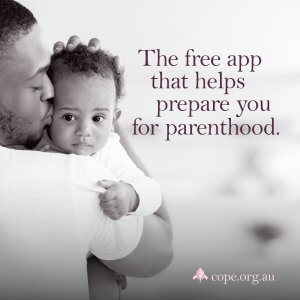 Download above - social media tile 8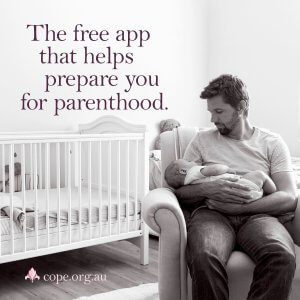 Download above - social media tile 9