The truth about anxiety and depression when having a baby – Jade's story
Posted by Nicole Highet on 5th March 2022
For Jade, mum to baby Oscar, pregnancy and new motherhood were nothing like what she expected.    
With pregnancy in particular, you think about the things you see in the media with that pregnancy glow and it's the 'happiest time of your life,'" she says. "You're looking forward to bringing a new person into the world. But the reality is there's a lot of ups and downs with your hormones going crazy and I don't think people talk much about the downside of it."
While she had been looking forward to having a "perfect round bump," instead, Jade found herself struggling with her changing shape. "I felt awkward and uncomfortable like I was just 'fat'. I didn't look like a pregnant person until right at the end. My stomach wasn't a nice shape – it was still lumpy and bumpy. I was quite self-conscious about the way I looked."
Read more about body image in pregnancy
It wasn't just the physical challenges of pregnancy that Jade struggled with. "Looking back, now, on the emotional side, I do think I was starting to get anxiety. It's a big transition. I was starting to worry about all the things I was going to have to do as a mother and if was capable enough. I think it would be reassuring if more people shared the struggles that they had while they were pregnant so you don't feel as though it's just you who's struggling with it." 
Jade, who describes herself as an anxious person, says her anxiety was heightened during pregnancy. "I was excited up until my first appointment with the midwives. They sort of just dumped everything on me and gave me all these pamphlets and all this information about birth. I began to feel really overwhelmed and quite scared." 
I think it would be reassuring if more people shared the struggles that they had while they were pregnant so you don't feel as though it's just you who's struggling with it." 
Jade began doubting herself and her abilities, "not knowing if I was going to be a good enough mum."  
"That had already started before I even became a mum. Going into labour you're supposed to be relaxed, but I was very anxious. And it continued to get worse with every challenge I faced as a new mum." 
Read more about anxiety in pregnancy
Challenges after baby Oscar arrived
And the challenges just kept coming after her little one was born. 
"My son was a terrible sleeper," Jade says, adding that she didn't know what was normal. "I had this idea from media that babies just sleep at night. I was a bit naïve thinking that's what it would be like." 
When she asked for advice, Jade found herself feeling even worse when nothing seemed to work. "I had this constant feeling of not being good enough. And that was really hard for me because all I ever wanted was to be a mum. I thought it would be easy for me. What I really needed was the people around me to tell me it was normal and that I was doing a good job and that it would pass. Instead, the feedback I was getting was just try this and try that and this will fix your problems. I wasn't getting the emotional support that I needed. I know that the people close to me were trying to help but it made me reach a breaking point." 
Read more about coping with an unsettled baby
Jade recalls feeling like a failure. "I wasn't happy. I wasn't enjoying it at all. When you've looked forward to something your whole life and it's nothing like you expected it to be you just feel really ripped off." 
It wasn't until she completed a checklist that Jade realised she was experiencing postnatal depression and anxiety. "I started looking through and I ticked everything pretty much. It was a bit of a shock. I was in a bit of denial about it because that's a really heavy thing to admit – I have depression and anxiety."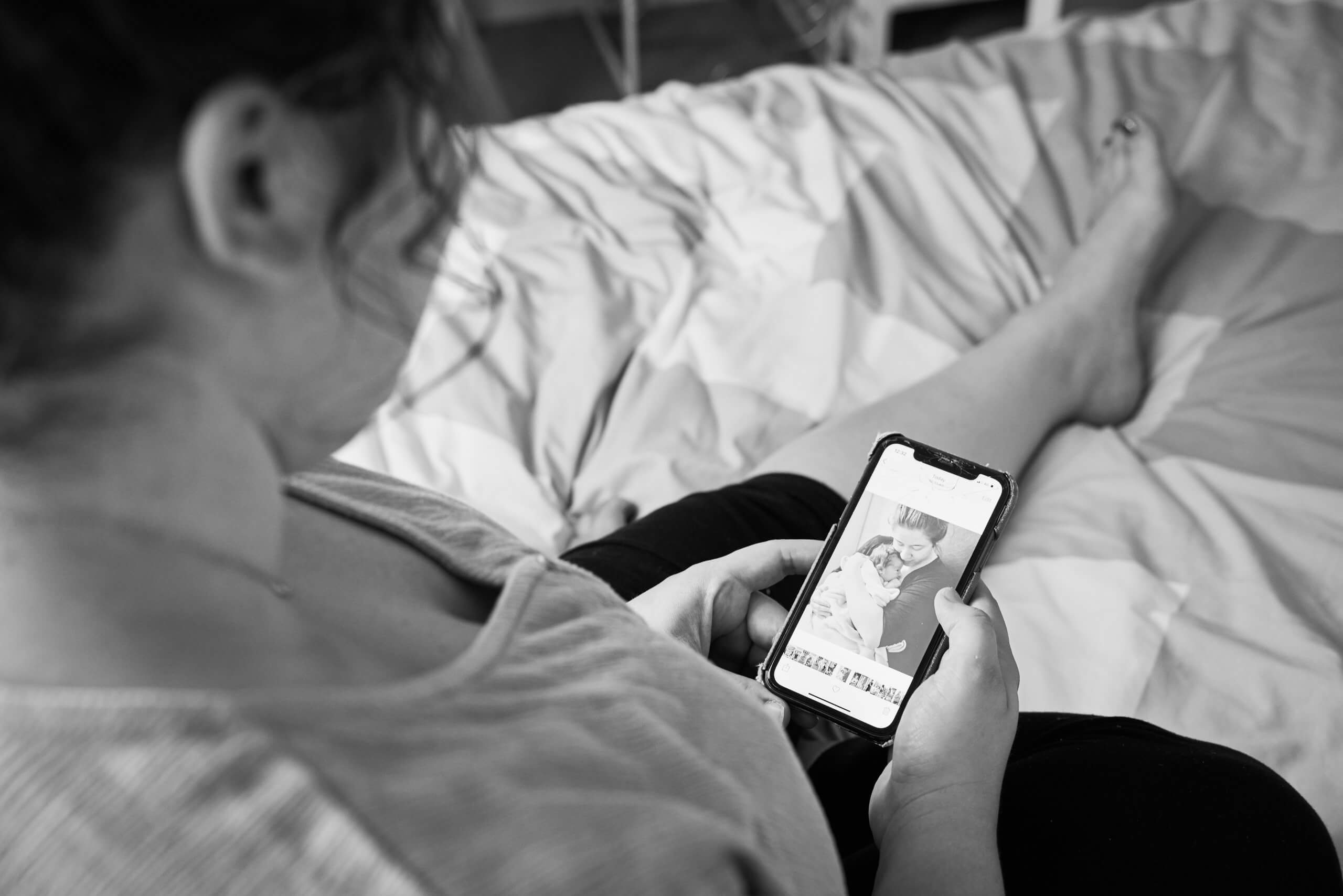 After speaking to her GP, she received a formal diagnosis. But even after asking for help, recovery wasn't easy. "It's a difficult thing to wrap your head around. I still didn't want to accept that's what it was." 
While Jade explains that she wasn't embarrassed about telling people and didn't want to hide how she was feeling, she says it was hard to get the support she needed. "Even after being diagnosed, it was 'go see a psych, go do it all yourself." After having a poor experience with the first person she spoke to, Jade said she ignored it "and it got worse." 
You have all these thoughts and fears and it's scary. It's scary to make appointments and talk to new people. I can see why so many people don't reach out for help." 
"Mental health is so important. And it does just get worse unless you've got the right support. I think if you're getting support, they should be more forceful. It shouldn't be left in the hands of the person who's not well. You have all these thoughts and fears and it's scary. It's scary to make appointments and talk to new people. I can see why so many people don't reach out for help." 
Read more about postnatal mental health conditions
What would have helped
Jade says what she needed was someone to understand and validate her feelings.  
"I wanted someone to say actually what you're going through is awful and it's okay that it feels that way." 
Jade own's experience of feeling so alone is one reason she wanted to be part of COPE's The Truth campaign.  
"If I had someone similar to me sharing their experience and talking about how hard it was it would have been so comforting to realise it's not just me. I think a lot of mothers have similar feelings but don't talk about it and that's not helpful to the ones that are really struggling because they see other mums who look fine and you're just struggling every single day. 
"Being a mother is so much harder than I thought it would be. You lose yourself in the monotony of taking care of the baby. You get left behind and people don't check in and see how you're doing. They only care about the baby. It's hard to have time for anything else but looking after the baby. I just completely lost myself. And you don't know if it's ever going to end. It's just so overwhelming." 
Read more about adjusting to early parenthood
While her experience has left her wondering if she wants to have another baby, Jade admits, "there's a part of you that just wishes you could do it all over again.  
"[But] you can only focus on making it a good experience from this point. And know you tried your best and you got through it." 
See Jade featured in the new perinatal mental health campaign 'The Truth'.
---
The facts about anxiety and depression
Dr Nicole Highet, Doctor of Psychology (Clinical / Perinatal)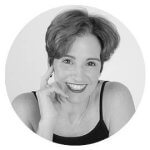 Whilst anxiety and depression are common in the community, these conditions are more common and most likely to occur around the time of having a baby – more so than at any other stage in a person's lifetime.
In Australia we know that one in five women will experience and anxiety condition in pregnancy and following the birth of their baby.  One in ten women will experience depression in pregnancy, and this increases in the year following birth with one in seven women experiencing postnatal depression.
Despite these conditions being so common, people are often afraid to speak openly about their experiences for fear of judgement by others – including health professionals.  In fact many mothers say that they have not been honest about their experiences of anxiety or depression, as they fear that they will be frowned upon or that their baby may be removed from their care.
The high prevalence of these conditions and the debilitating impacts of these conditions, highlights the importance of universal, routine screening for all expectant and new mothers.  Education for all expectant and new parents about what to expect and how to identify symptoms early is also critical for early detection and treatment.
Are you currently expecting or do you have a new baby?  To support expectant and new parents every step of the way through pregnancy and early parenthood, sign up to receive COPE's free supportive emails via our Ready to COPE Guide.
To find help and support for anxiety and depression in your area or via telehealth, you can find professionals and services with expertise on the e-COPE Directory.  You can find this in the Find Help on the COPE website – www.cope.org.au