The truth behind postnatal rage – Katie's Story
Posted by Nicole Highet on 6th March 2022
Katie was shocked at the sheer force of the rage she felt after the birth of her baby, Caleb. While she had experienced postnatal depression after her daughter Abby was born, the anger after her second baby took her by surprise.  
"I lost my dad four months after Caleb was born," Katie says. It was the second family death in a short time after Katie lost her brother in 2020. 
Find out more about postnatal rage
"I'd go from zero to one hundred with rage," Katie says. "Like I'm sitting there and I'm rocking him and then I'm shouting. I didn't know I had that kind of anger. I wish I had known that rage was as much a symptom of depression as the sadness because I didn't expect that.  
"I should have reached out earlier but hindsight is a wonderful thing." 
---
The facts about postnatal rage
Dr Nicole Highet, Doctor of Psychology (Clinical / Perinatal)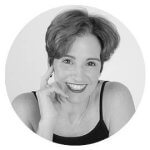 Whilst people talk about postnatal depression and anxiety and this is often covered in the media, we rarely hear about anger, which may be experienced, particularly in the months following birth and early years of parenthood.
In some ways, talking about feelings of anger is still taboo during a a time when we feel pressure to only have positive loving feelings towards our children and family members. As a result this can leave mums and dads who report feeling intense, all-consuming rage to also feel guilt and shame.  It can also stop parents from speaking out or getting the help they need – rather they suffer in silence.
While it's unclear just how many parents experience postpartum rage due to the fact that it's often not reported or measured during screening, recent research of new mothers has shown that anger can occur at the same time as postnatal depression.
Postpartum rage can be scary, overwhelming and cause a significant amount of guilt and shame.
The fact that rage leaves parents feeling ashamed and overwhelmed, was highlighted the need to profile this issue in The Truth campaign.  By profiling the issue, we hope to educate new parents who may experience rage that this may be a sign of postnatal anxiety, depression or parental burnout, and reassure them that support is available.
For more information about the symptoms of rage, how to cope with the feelings and where to access help, visit the cope website.