Find an Accredited Professional with the e-COPE Directory
To help you find support for emotional and mental health problems you may experience when having a baby, COPE has developed the e-COPE Directory, which includes services and professionals that have a special focus on emotional and mental health in pregnancy and the following the birth of a baby.
The e-COPE Directory is currently undergoing development, and will be available to search on this page once it has launched. Thank you for your patience.
In the meantime, we encourage you to seek help by reaching out your local GP.
Purpose of the e-COPE Directory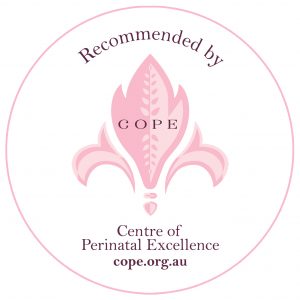 When it comes to getting help for emotional and mental health problems that can arise prior to or during pregnancy, or in the first years after having a baby, it can be hard to know where to go for understanding, support and trusted professional advice.
I didn't know where to start! My GP just didn't understand where I was at or how bad I was feeling. I didn't know where else to go, who to ask, or what treatments would be helpful.
Staffed by professionals with a special interest, knowledge and/or expertise in pre and postnatal emotional health, the services listed on the e-COPE directory provide support, treatment and/or management of emotional and mental health problems in the perinatal (ante and postnatal) periods.
This online directory aims to help you to identify the range of perinatal services that are local and/or accessible to you.
What is required to be listed in the e-COPE Directory?
The services listed reflect COPE's Company Membership comprising of the professional bodies in primary, maternity and mental health care. In order to qualify for listing, individual health professionals are required to have current professional membership with their respective Colleges and demonstrate specific training and expertise in perinatal emotional and mental health.
In addition, listed services provide evidence-based treatment and support that is in line with Australia's Best Practice Perinatal Guideline.
It is important to note that whilst every effort is made to identify those practitioners and services that claim to be adhering to best practice, COPE cannot be held responsible in any way for the outcome of the service provided by any listed practitioner or service.
What types of services are listed in the Directory ?
The services listed in the e-COPE Directory has been informed by the range of emotional and mental health needs that men and women commonly have around the time of having a baby. Services may be required to address possible risk factors in pregnancy or following birth, and/or to assist in the management or treatment of antenatal and postnatal mental health conditions.
Pathways for emotional and mental health
Those services identified for mental health conditions are designed to cover the range of support and effective treatment options that may be required. Some services listed can assist for managing mild symptoms (such as online programs and support groups) whilst other services are likely to be required to manage more severe symptoms or conditions (including individual treatment or inpatient hospital care).
The range of specific sub-directories of services for emotional and mental health problems and support for known those factors which may put you at greater risk of experiencing mental health problems in pregnancy or in the postnatal period.
Current subdirectories include:
Help for depression in pregnancy
Help for anxiety in pregnancy
Help for postnatal depression
Help for postnatal anxiety
For each of the above, a range of services are provided including medical, psychological and social support services. The nature and type of service required will depend on your current situation, your symptoms and your own preferences.
For those requiring urgent assistance, emergency supports and services are also detailed under each condition.
You can access each of these sub-directories by simply clicking on the relevant link and following the three simple steps to finding those services with a specialist focus on the antenatal and postnatal emotional health.
We invite you to inform us of your experience with any listed services by emailing us at info@cope.org.au.
Are you a health professional? 
Find out more about the e-COPE directory or apply to be on the register today.