Ready to COPE – FAQs
Here are some frequently asked questions about the Ready to COPE pregnancy and newborn app for mums, dads and non-birthing partners. 
Who is Ready to COPE for?
Ready to COPE is a free app for pregnant women and / or women who have had a baby in the last 12 months, and their partners.
Why is Ready to COPE a great app for mums? 
Pregnancy and parenthood is a unique experience and time of great change - physically, mentally and emotionally. It is also a time when women are most at risk of developing emotional and mental health conditions. Men are at increased risk too.  
Ready to COPE is a free app for mums, dads and non-birthing partners that is designed to empower and comfort with trustworthy and credible information. It can also help new and expectant parents prepare for and understand thoughts and feelings as they arise during pregnancy and the newborn period.
How much does the app cost?
The Ready to COPE app is fully funded by the Australian Government. It is a free app for mums, dads and partners to download and use.
Where can new or expectant parents get the Ready to COPE app?
Ready to COPE is available via Google Play for Android, or via the App store for iPhone.
Viewing this on a PC? Scan the QR code with any phone to download Ready to COPE.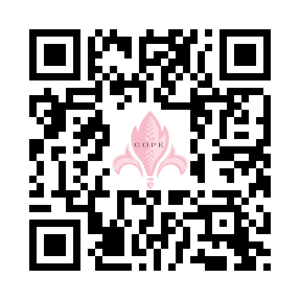 What information will I receive from the Ready to COPE app for mums? 
Ready to COPE provides new and expectant parents with weekly updates and information about their emotional and mental wellbeing during the various stages of pregnancy and/or first year of their baby's life. 
The content released each week is based on the baby's due date or birth date, so it's always timely and relevant.
Ready to COPE provides mums, dads and non-birthing partners with:
Insights and understanding of the range of emotions you may feel during pregnancy and early parenthood
Useful and practical strategies to support and maintain your emotional wellbeing, including how to get help for yourself or someone you know who may be struggling
Increased awareness of the common mental health conditions during pregnancy and early parenthood
Personal stories from others regarding their experience with emotional and mental health challenges during the perinatal period
Some of the many topics covered include body image, changing friendships, managing advice and expectations for birth and parenthood, mummy guilt, ante/postnatal depression and anxiety, stress, self-care and shifting identities.
Who is responsible for Ready to COPE's content?
Ready to COPE is written by Dr. Nicole Highet. Nicole is the Founder and Executive Director of the Centre of Perinatal Excellence (COPE). She is also a Doctor of Psychology specialising in perinatal mental health for over 25 years, Nicole is committed to informing and empowering women with timely, quality information.
Importantly, Ready to COPE is underpinned by the Australian National Clinical Guidelines. This means it containts infomation that is evidence-based and trustworthy.
What if things change during my pregnancy?
If your due date changes or your baby arrives early, click on the "Account" tab at the bottom menu, then "Account Details."  From here you can update your details.
If you/ your partner experience miscarriage, ectopic pregnancy, medical termination, stillbirth or newborn death, we wish you comfort during this difficult time. There is further support, information and education you can access. Please visit or call Red Nose (1300 308 307) or SANDS (1300 072 637). You can also uninstall Ready to COPE at any time.
How can I share Ready to COPE with  friends or family?
Sharing Ready to COPE with others who are expecting a baby or in their first year of parenthood is a great idea! Refer friends and family to readytocope.org.au. From here, they'll be directed to the app via Google Play or the App Store. 
Or, make a direct referral from the app. Each weekly update from Ready to COPE allows you to "Forward to a friend."
How can I contact COPE about Ready to COPE?
Do you have feedback, ideas or suggestions about Ready to COPE?  Would you like to discuss a partnership proposal? Get in touch by emailing us at readytocope@cope.org.au.