The impact of shame and stigma – Nia's Story
Posted by Nicole Highet on 7th March 2022
For mother of two Nia, who experienced postnatal depression after the birth of her first baby, shame and stigma prevented her from asking for help when she needed it the most. "I didn't know what to expect," she says. "When the craziness started, I thought 'this is just baby life' and I just got on with it. I had no idea that what I experienced wasn't normal." 
Nia recalls feel incredibly tired and making excuses to stop going out. Her baby was unsettled and there were long crying spells. "She was lactose intolerant and had silent reflux. She'd cry herself to sleep and wake again after 20 minutes. There wasn't much sunshine. It was very grim. I was just holding on trying to get through the day. There was no relief." 
Read more about PND on the COPE website
Even though she was struggling, Nia was too ashamed to speak up. "I was ashamed that I couldn't cope, and I wanted to be seen as a good mother and just to fit in with everyone else and I clearly didn't."  
She recalls "fibbing" when filling out the mental health scales. 
I was ashamed that I couldn't cope, and I wanted to be seen as a good mother and just to fit in with everyone else and I clearly didn't."   
"I was so fragile I thought maybe the band aid would be well and truly ripped off and I'd have to be honest about how I wasn't coping. Life was really awful, and I'd never felt that bad, sad or hopeless. You're at your lowest and you feel you have to be at your strongest to put your hand up and ask for help." 
After the birth of her second baby, Nia realised she was ready for a different experience of motherhood. "I wanted to move on," she says.  
And, when her GP prescribed medication, she says she felt a "lightening" of her load.  
"I could feel myself becoming brighter. It was a weird physical feeling." She also felt more able to speak about how she was feeling. Reflecting on early motherhood, Nia says she later found out that others in her mothers' group were also struggling. 
"It made me think if I'd put my hand up and said is anyone else having a hard time it might have shifted something." 
---
The facts about shame and stigma
Dr Nicole Highet, Doctor of Psychology (Clinical / Perinatal)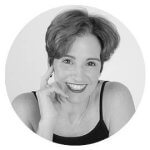 Having a baby is something that many of us aspire to and hold expectations of, often informed by our own experiences, what we hear from others, or even the media – what we see and read.
Often however what it portrayed or spoken about, does not always reflect the true reality of what becoming a parent can be like. As a result, when a person may be struggling with the more difficult aspects of parenting, this can leave them feeling like they are the only one who might be struggling, when in fact this is simply not the case.
COPE research undertaken with women who experienced anxiety and/or depression during the pregnancy or early years of motherhood, revealed that 74 per cent of women did not seek help until they reached the point that they could no longer cope.  One of the main reasons for not seeking help early was because they were ashamed and afraid of others might think of them, not only as a person but also they feared how they would be judged as a mother.
Similarly, many men also do not communicate when they are struggling.  In particular many new fathers feel pressure to 'be the strong one' and relied upon for strength and support in their new parenting roles.
As shame and stigma often prevents new parents from speaking up with family and friends, this robs them of the opportunity to access support from others – when they need it.  It also perpetuates the often 'unreal' culture of everything being perfect.
Shame can also prevent expectant and new parents from telling the truth when speaking with their health professional. In turn prevents their needs being identified and support and or treatment being provided.
It is therefore very important that as a society, we raise awareness about the many struggles that can come on the journey to parenthood, and let expectant and new parents know that they are not alone in the more difficult times and that help is available.  This is the strategy the underpins the new #thetruth campaign.
It is also important that we educate professionals about how to sensitively raise issues and create a supportive environment, so that those in their care feel safe and able to disclose if they are struggling and access timely and effective care.
More information about the emotional and mental health challenges that may come along the journey to parenthood and access support and treatment services, visit the COPE website.