Postnatal depression

Postnatal depression is a common, but debilitating condition that affects one in seven women following the birth of their baby. Unlike the baby blues which passes on its own, postnatal depression can be long-lasting, and affect your ability to cope with a new baby.
What depression feels like
Depression makes coping and managing from day to day difficult – at any time of life. When considering therefore the additional demands of caring for a baby and/or others, the impacts can be greater. These other demands on you can also make it hard to find the energy and strength to get on top of postnatal depression on your own sometimes.
It was the worst experience of my life. Worse than grief, worse than loss. There was nothing I could do about it, and I was scared it would last the rest of my life.
It's important to be aware of the signs and symptoms, and seek effective treatment early.
Symptoms of postnatal depression
feeling low or numb – some people describe feeling nothing at all
lack of interest and/or pleasure in life, yourself and/or the baby
no energy – finding it difficult to cope and get through the day (may also be attributed to lack of sleep)
loss of confidence, feeling helpless, hopeless and worthless
often feeling close to tears, highly sensitive to other's comments or emotional
feeling angry, irritable or resentful towards other mothers, the baby or your partner
changes in sleep – not being able to sleep even when you have the opportunity, or conversely, wanting to sleep all the time
changes in appetite – accompanied by weight loss or weight gain
difficulties concentrating, thinking clearly or making decisions (which could also result from lack of sleep)
feeling isolated, alone and disconnected from others
having thoughts of harming yourself, baby and/or other children.
If you are experiencing a number of these symptoms, and these are lasting for two weeks or more in the first year of having your baby, you may be experiencing postnatal depression.
I had a good baby so I thought I shouldn't really have postnatal depression, but the symptoms were overwhelming, I can recall feeling ashamed of my inability to shower myself and bath the baby every day, and this prevented me from being social, I never asked anyone to visit. We lived in another state from our families, so I knew they wouldn't be visiting, so I was safe.
How depression symptoms can develop
These symptoms of postnatal depression can develop gradually or within a short period of time. In some women, depression may develop during pregnancy (antenatal depression) and continue through to the postnatal period (postnatal depression), whilst for others postnatal depression will develop for the first time in the weeks or months after the baby is born.
Postnatal depression is common
Whilst you may feel like you are the only one going through this at the time – you are not alone. Having a baby increases the likelihood of developing depression at this time more than at any other time of her life.
Men are also at risk of experiencing distress following the birth of a baby. This is particularly the case if their partner is experiencing postnatal depression.
Nia's experience of postnatal depression
In this episode of YouTube and podcast series The Mum Drum, Nia gives a raw and candid account of living with postnatal depression, and what encouraged her to finally seek help:
How to seek help and treatment
Whilst common, postnatal depression can be serious. If it is not recognised or treated, the condition can become more severe, and affect your ability to care for yourself and your baby. If you get to a point where you feel that your partner or baby would be better off without you, or you are having thoughts of suicide or harming yourself or your baby, you need to seek professional help immediately.
Postnatal depression can be long-lasting. Although technically postnatal depression develops from the first month up to twelve months after birth, often it can go on for much longer (months or even years) if not identified and treated early. It may also re-emerge in a later pregnancy or following the birth of another child if not identified and effectively treated.
Finally, postnatal depression can have widespread impacts on other members of the family. It may have a negative affect not only on the mother, but also the father, baby (and their development) – as well as other children.
For all these reasons, it is important to seek help early, so that your can reduce these negative impacts of postnatal depression on you, your life and your family. Postnatal depression can be treated and managed. The faster you seek effective help, the faster you can recover.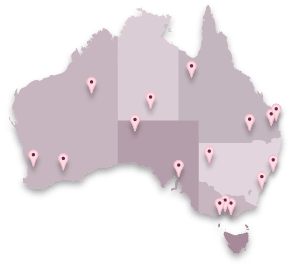 Find local help and support for postnatal depression.