Pregnant!

Finding out you're pregnant can lead you to experience a wide range of emotions.  For some, it will bring feelings of joy and excitement at the prospect of beginning to create new life and welcome a new member to your family and all the changes that it will bring. 
Reactions to the news
If your pregnancy was unplanned, finding out you're pregnant is likely to come as quite a shock. The news may take some time for this to sink in and become a reality.
I was both excited and scared, as I was not emotionally ready for the pregnancy.
Processing the news
As the reality begins to set in, you will start to consider your options. These might include continuing the pregnancy, adoption or termination.
Sharing your thoughts and feelings and seeking guidance about your options can assist to make things seem more real and manageable. So, in this instance, it may be helpful to consider confiding in someone that you trust. In some cases, it may be preferable to talk to someone independent (e.g for religious reasons, family values, perceived judgement from others), like a counsellor or health professional.  This allows you to keep the information confidential. It may also give you time to come to terms with the situation and consider what is right for you.
I was not planning to get pregnant, so it really came as a shock. I didn't want to tell anyone about it because I knew they would judge me. Talking to a counsellor who didn't know me personally helped make it real, and then weigh up my options. It gave me space and time.
A health professional is also likely to be better equipped to provide you with important, accurate information about your options. They can also guide you through an informed decision making process.
You can access help for pregnancy decision making and pregnancy support via the eCOPE Directory.  Simply type in your postcode in the box below to find out where you can access this support under Medicare. 
Pregnancy following infertility and/or loss
For those who may have been trying to become pregnant for some time and/or may have experienced fertility problems, often the joy of finding out you're pregnant may be mixed with feelings of apprehension – as you hope that the pregnancy continues to progress successfully. While feeling joy and excitement at one level, you may find that you are not allowing yourself to become too attached to the idea or the baby for fear of miscarriage, particularly if this has happened to you previously.
Women who have experienced miscarriages often talk about feeling anxiety symptoms during a later successful pregnancy. It can be useful to discuss this with your health professional if you are feeling this way.
Having had three miscarriages previous to my one live birth (Pregnancy No. 4), I was terrified throughout the whole pregnancy of losing the baby. It definitely contributed to me experiencing anxiety in pregnancy.
The fact is there is no right way to feel.  How you feel will vary depending on your plans, wishes, previous experiences and your circumstances.
Pregnancy is also a time when there is a greater risk of experiencing emotional and mental health problems – so it's important to keep check on how you or your partner is travelling as this next stage in your perinatal journey begins.
Be informed and feel reassured
Now is a great time to download our Ready to COPE app. 
Ready to COPE provides you with free, supportive weekly updates throughout your pregnancy and is free for all new mums, dads, and non-birthing partners. 
Viewing this on a PC? Scan the QR code with any phone to download Ready to COPE.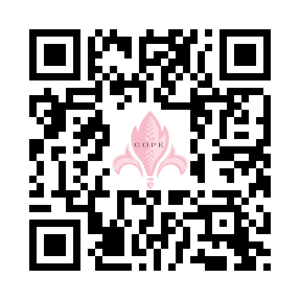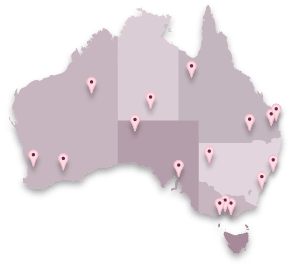 Find local help and support for pregnancy decision making and support.