Fundraising ideas for your jump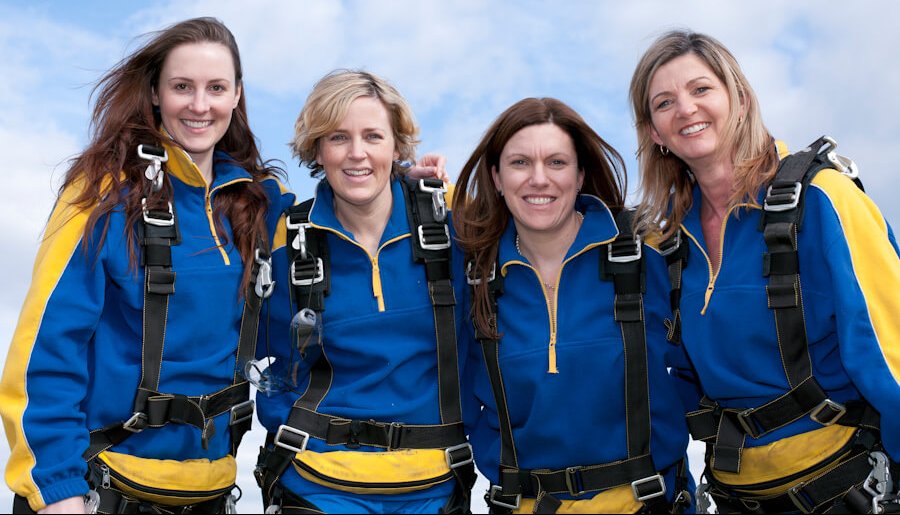 Not sure how to raise the money for your jump? Let us count the ways!
1. Share it on your Facebook or Instagram profile (social media tiles below) and ask your friends to share your post. Remind everyone that a donation for you goes to COPE to support vulnerable parents.
2. If you have a Facebook business Page, ask other businesses to sponsor you and promise them promotion on your business page in return.
3. Ask your local shops. They may even let you leave a fundraising tin there – with your story on it.
4. Ask the mums at school and kinder.
5. Ask your school/kinder to pop a mention in their newsletter for you (remember to include the link to your fundraising page).
6. Ask your co-workers, exercise buddies, teammates or friends.
8. If you are in a relationship, ask your partner to share your fundraiser with their colleagues.
9. Ask any of the centres where your kids do activities to include a mention in their newsletter.
10. Ask your hairdresser, beautician – they may even sponsor you as a business.
11. Ask your school if you can do a fundraising day.
12. Set up a Facebook group and invite all your potential donors. Update them with pics of people skydiving, news from Jump for COPE, pics of your fundraising achievements/charity fundraising thermometer (which you can take off your fundraising page) and gentle reminders to donate.
13. Organise a bowling or movie night on a discount day, sell tickets to the event and add a little on top for your fundraising.
And most importantly, remind and remind again! Most friends and family intend to donate but actually getting around to it is another story.
Happy jumping!
Social Media Resources
Download any of the social media tiles below to add to your posts on Facebook or Instagram with a link to your MyCause Fundraising page to encourage others to support your jump.