Seeking help following news of a congenital anomaly


While the experience of shock and distress is common, it doesn't mean that it should be overlooked or that you need to get through this time alone.
Coping with feelings
Living with these symptoms and trying to manage the roller coaster of thoughts can be exhausting.
"One minute I would be laughing at something funny, then I'd be angry at myself for feeling happy when all this was going on. I couldn't sleep, I just felt so tired. I couldn't think clearly."
The journey through a prenatal diagnosis can have many ups and downs and can continue to impact women in the future. Seeking early support is advised. Support can come in many ways, from practical help through to emotional support. This could be the support of family and friends or support from health care professionals.
Anxiety
Women who are carrying a baby with a congenital anomaly have a higher risk of experiencing antenatal anxiety and post-traumatic stress disorder. Distress is not a sign of weakness or an indication that your love for your baby has changed. Getting help early is best for both you and your baby.
"Connecting with other parents and hearing their stories was so helpful. Here I was with so much bad news from my appointments, but then seeing that life can still be good, even if different gave me hope. I had to find hope."
Infrequently, some women faced with unexpected news have thoughts of wanting to die. If you have these thoughts it is important to seek help urgently.
Support from health care professionals
Your health care team are there to help answer questions that you have about the tests, your pregnancy, delivery or about the care for a child with a congenital anomaly. It can be helpful to write questions down into a notebook as you think of them and bring this along to your appointments.
You may also find that you may be in need of additional support at this time. The type of help that is right for you will depend on your situation.
Some parents may benefit from emotional and practical support related to their distress. Other parents may experience antenatal anxiety and mental health concerns due to their distress and may benefit from treatment. Your health care provider may ask you questions about your mental health.
The best thing you can do for yourself and your growing baby is to seek support early.
Types of support available
Some options for additional emotional support include:
Non-directive pregnancy support counselling
This form of counselling provides a safe and confidential space for you to explore your thoughts and support you to find your own resolutions to your concerns. The trained professional may provide you with unbiased information if requested. Find out more about how to access this service.
Talking therapies
These can be very helpful if you have mild to moderate symptoms of anxiety. Talking therapies can help you recognise and change unhelpful thinking styles. They also give you useful tools to stop anxiety from coming back.
Talking therapies include cognitive behaviour therapy and Interpersonal therapy.
Cognitive-behavioural therapy (CBT)
The cognitive (or thinking) part of this therapy teaches you to think logically and challenge negative thoughts. The behaviour part helps you change the way you react in situations and can help you to get involved in activities that you have been avoiding or have stopped doing.
Interpersonal therapy (IPT)
This type of therapy helps you to find new ways to connect with others, and overcome losses, challenges and conflicts that you may have.
Registered practitioners with appropriate training and experience provide talking therapies for individuals or groups.
"I didn't even realise at the time that I was so out of it – and for so long. I think it would have helped to talk to someone sooner."
Medicines
If you have moderate to severe symptoms, you may need to take medicine. Talking therapies will also be helpful once your symptoms have begun to improve.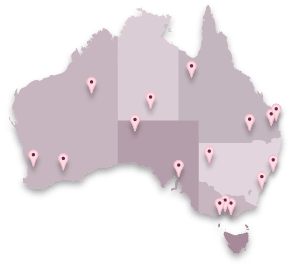 Find local help and support for coping with news of a congenital anomaly.