Coping following a premature birth

When a baby arrives early, it can come as a shock. The early days and weeks can take a huge toll on parents, and have a significant impact on their emotional wellbeing.
When a baby is born prior to 37 weeks gestation, this is known as a preterm birth. Babies born prior to 32 weeks are classified as very preterm. Around 5,000 babies are born very preterm every year in Australia.
Understandably, worries surrounding the health and outcomes of the new baby at this critical stage increases the likelihood that parents will experience stress, as they have little control over the health of the baby who is in such a vulnerable state, and reliant on the support of professionals to sustain the baby's life.
When a baby is born early, parents often describe experiencing a range of emotions and reactions including:
Shock and confusion
Fear
Guilt
Grief
Feelings of helplessness and powerlessness
Unmet expectations
Disruption to routine
"We weren't expecting to have a preemie baby. When I naturally went into labour we thought 'what does this mean?' We didn't know at that stage that he'd be ventilated for quite a few days, in ICU or fed by nasogastric tube. We didn't know if there would be developmental problems. We didn't know about any of it."

Emma Freedman
Separation from their baby while in Neonatal Intensive and Special Care Units and fear of the unknown immediate and long-term impacts can also affect a premature parent's emotional wellbeing.
Research has indicated that mothers of very premature babies are more likely to experience depressive symptoms one month following the premature birth of their baby. Here, forty per cent of mothers of very premature babies indicated experiencing depressive symptoms. Postnatal stress and anxiety are are also likely to be significantly higher. Fathers are also likely to be significantly impacted.
In addition, studies have shown that mothers still have higher rates of psychological distress two and seven years after having a very preterm baby.
"I felt a strong urge to either curl up in a ball, or run away and not have to face life as it was. I told one of the midwives I felt like jumping out of the window. I don't think I would have done it, but I felt lost, lonely and distraught."

Mel
Tips from those who've been there:
Make sure you take care of yourself as well as your baby and get yourself the help you need too.
Go easy on yourself, especially if you have other children at home. Surround yourself with people who will support you.
It's OK to cry.
Don't be afraid to ask lots of questions or ask doctors to explain terms you don't understand. And take notes if you need to.
Consider keeping a journal of your experience to record your own feelings and your baby's milestones and achievements.
It's OK if you and your partner process the situation differently – try to keep communicating and looking after one another.
Spend time reading to your baby while in the NICU.
If you feel comfortable and open to it, get to the know the other parents in the NICU. Many parents form ongoing friendships with others who've been through the same experience.
Try to eat well, drink enough water and rest where you can.
Say yes to offers of help – and be specific about what you need.
The importance of accessing support:
Having a premmie baby can be extremely stressful, exhausting and overwhelming. While leaning on friends and loved ones for practical assistance is key, particularly if you have older children to care for too, it's important to access professional support if you're struggling.
You're not alone and help is available.
To find specialised support near you, including telehealth options and peer support groups, you can search our e-COPE directory in the search tool below.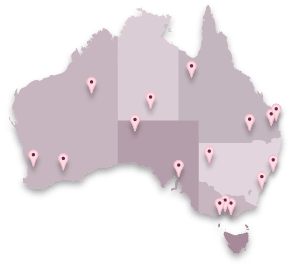 Find local help and support for premature birth distress.